Estimated Arrival - June 2020 - These items are available to pre-order and the arrival date is an estimate which is subject to change without notice. We cannot guarantee ship dates, however, we can guarantee that we will ship your order within a reasonable timeframe of receiving the item(s).
If you'd like additional items currently in stock and need them immediately, please place multiple orders. One order for in stock items and one order for pre order items.
Tula Pink's new True Colors is a modern collection of designs in her core colors that make up the World of Tula Pink. These pieces are designed to enhance projects and quilts done in other core fabric collections. Fairy Dust, Mineral, Wildflower and Hexy are new prints introduced with vibrant new colorways.
True Colors - 10 inch Charms
Price

$ 40.00

Quantity:

Add to Cart
or call: (302) 732-6304



True Colors - 5 inch Charms
Price

$ 14.00

Quantity:

Add to Cart
or call: (302) 732-6304



True Colors - Design Roll
Price

$ 42.50

Quantity:

Add to Cart
or call: (302) 732-6304



True Colors Fairy Dust - Blush
True Colors Fairy Dust - Cotton Candy
True Colors Fairy Dust - Lavender
True Colors Fairy Dust - Lime
True Colors Fairy Dust - Mint
True Colors Fairy Dust - Sherbert
True Colors Fairy Dust - Whisper
True Colors Hexy - Chameleon
True Colors Hexy - Deep Sea
True Colors Hexy - Fire Fish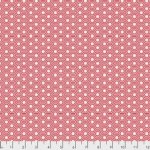 True Colors Hexy - Flamingo
True Colors Hexy - Juniper
True Colors Hexy - Peach Blossom
True Colors Hexy - Sunshine
True Colors Hexy - Thistle
True Colors Hexy Rainbow - Dove
True Colors Hexy Rainbow - Peacock
True Colors Hexy Rainbow - Shell
True Colors Hexy Rainbow - Starling
True Colors Mineral - Agate
True Colors Mineral - Amber
True Colors Mineral - Amethyst
True Colors Mineral - Aquamarine
True Colors Mineral - Citrine
True Colors Mineral - Emerald
True Colors Mineral - Morganite
True Colors Mineral - Opal
True Colors Mineral - Peridot
True Colors Mineral - Sapphire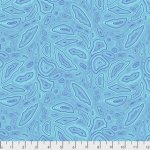 True Colors Mineral - Topaz
True Colors Mineral - Tourmaline
True Colors Wildflower - Anemone
True Colors Wildflower - Azalea
True Colors Wildflower - Blossom
True Colors Wildflower - Dahlia
True Colors Wildflower - Daisy
True Colors Wildflower - Delphinium
True Colors Wildflower - Hydrangia
True Colors Wildflower - Peony
True Colors Wildflower - Snapdragon
True Colors Wildflower - Spring
True Colors Wildflower - Tiger Lily