** FREE SHIPPING on U.S. orders over $60 **



We have selected items available on this site.

You can purchase any fabric or products found
in our shop even if you don't see them posted online.

NOTE: Fabric cannot be returned or exchanged.

Just give us a call (302)732-6304 or email us at
Serendipityquiltshop@gmail.com and we will be happy to work with you!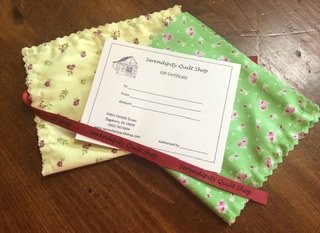 Serendipity Quilt Shop Gift Cards Never Expire!