You can use your own striped fabric or purchase one of our kits.
Kits Available (while supplies last):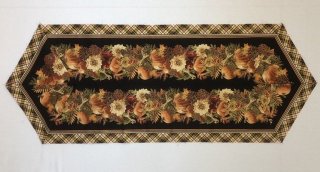 The great news about the kit is that you can make 2 table runners from the fabric provided.
Purchase of these kits, ruler, and/or Easy striped Table runner pattern will be rewarded with DOUBLE LOYALTY points for the above items purchased during the COUNTDOWN to 2021.

Please post photos of your projects on the Stir Crazy FB group page so we can all enjoy!